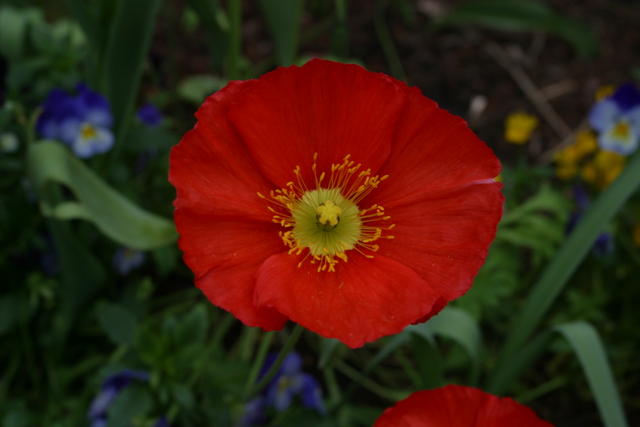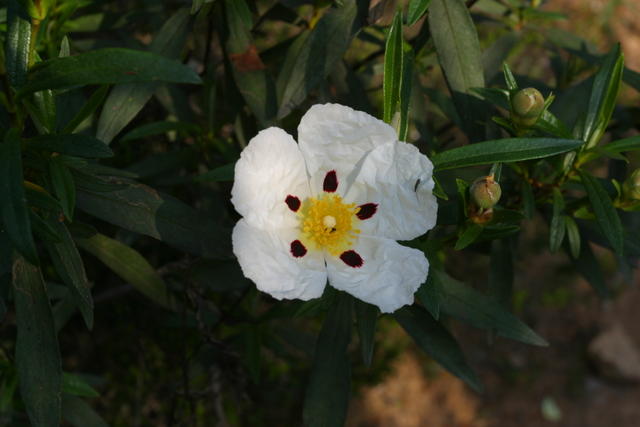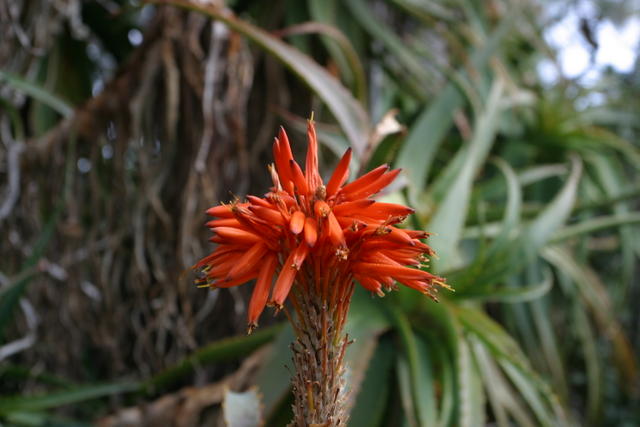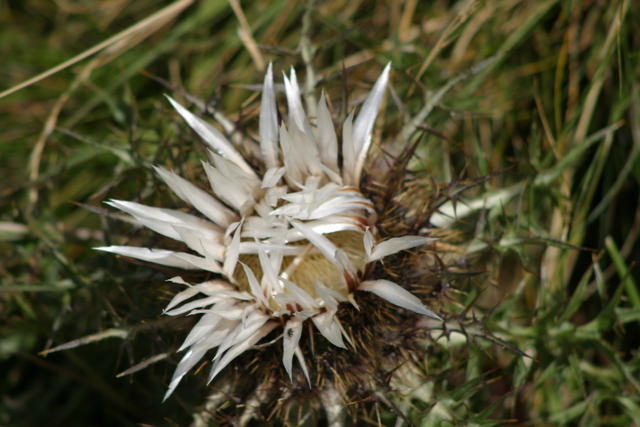 Details

Written by

Emma
Publications
Clubbing seals: Exploring the ecosystem of third-party security seals, Tom Van Goethem, Frank Piessens, Wouter Joosen, and Nikiforakis Nick, in: 2014 ACM SIGSAC Conference on Computer and Communications Security (ACM CCS 2014), pages 918–929. ACM, November 2014.
Protected web components: Hiding sensitive information in the shadows, Philippe De Ryck, Nick Nikiforakis, Lieven Desmet, Frank Piessens, Wouter Joosen, IT Professional, Volume 17, Issue 1, p36-43, 2015, http://dx.doi.org/10.1109/MITP.2015.12, https://lirias.kuleuven.be/handle/123456789/487505
Parking sensors: Analyzing and detecting parked domains, Thomas Vissers, Wouter Joosen, Nick Nikiforakis, Proceedings of the 22nd Network and Distributed System Security Symposium (NDSS 2015), 2015, http://dx.doi.org/10.14722/ndss.2015.23053, https://lirias.kuleuven.be/handle/123456789/487375
Seven months' worth of mistakes: A longitudinal study of typosquatting abuse, Pieter Agten, Wouter Joosen, Frank Piessens, Nick Nikiforakis, Proceedings of the 22nd Network and Distributed System Security Symposium (NDSS 2015), 2015, http://dx.doi.org/10.14722/ndss.2015.23058, https://lirias.kuleuven.be/handle/123456789/471369
Isolating and Restricting Client-Side JavaScript,, Steven Van Acker , PhD Thesis, KU Leuven, 2015, https://lirias.kuleuven.be/handle/123456789/472918
SecSess: keeping your session tucked away in your browser, Philippe De Ryck, Lieven Desmet, Frank Piessens, Wouter Joosen, Proceedings of the 30th Annual ACM Symposium on Applied Computing, p.2171-2176, ACM , New York, 2015, http://dx.doi.org/10.1145/2695664.2695764, https://lirias.kuleuven.be/handle/123456789/503824
HTTP Origin-Bound Authentication (HOBA), Stephen Farrell, Paul Hoffman, Michael Thomas, RFC Series, 7486, 2015, ISSN: 2070-1721
LogSec: Adaptive Protection for the Wild Wild Web, Bastian Braun, Korbinian Pauli, Joachim Posegga und Martin Johns, 30th ACM/SIGAPP Symposium on Applied Computing (SAC 2015), , ACM, , 2015, http://dx.doi.org/10.1145/2695664.2695709
The Unexpected Dangers of Dynamic JavaScript, Sebastian Lekies, Ben Stock, Martin Wenzel und Martin Johns, 24th USENIX Security Symposium (USENIX Security '15), Usenix, , 2015,
From Facepalm to Brain Bender: Exploring Client-Side Cross-Site Scripting, Ben Stock, Stephan Pfistner, Bernd Kaiser, Sebastian Lekies and Martin Johns, 22th ACM Conference on Computer and Communications Security (ACM CCS'15), ACM, , 2015, http://dx.doi.org/10.1145/2810103.2813625
Opportunistic Security in MPLS Networks , A. Farrel and S. Farrell., IETF, 2015, https://tools.ietf.org/html/draft-ietf-mpls-opportunistic-encrypt-00
Details

Written by

Linh Nguyen
Publications
Large-scale Security Analysis of the Web: Challenges and Findings, Tom van Goethem, Ping Chen, Nick Nikiforakis, Lieven Desmet, Wouter Joosen, TRUST 2014, Berlin Heidelberg, Germany, http://link.springer.com/chapter/10.1007%2F978-3-319-08593-7_8
Stateful declassification policies for event-driven programs, CSF 2014Mathy Vanhoef, Willem De Groef, Dominique Devriese, Frank Piessens, and Tamara Rezk, CSF 2014, https://lirias.kuleuven.be/bitstream/123456789/452207/1/sme_declassification.pdf
STRINT Workshop (workshop report), S. Farrell, R. Wenning, B. Bos, M. Blanchet, H. Tschofenig, W3C & IETF, https://www.w3.org/2014/strint/draft-iab-strint-report.html
A security architecture for server-side JavaScript: Extended abstract, Willem De Groef, Fabio Massacci, and Frank Piessens, JSTOOLS 2014, 26 July 2014, https://lirias.kuleuven.be/bitstream/123456789/458467/1/jstools.pdf
Crying wolf? On the price discrimination of online airline tickets, Thomas Vissers, Nick Nikiforakis, Nataliia Bielova, and Wouter Joosen, HotPETs 2014, 18 July 2014, https://lirias.kuleuven.be/handle/123456789/454872
Stranger danger: Exploring the ecosystem of ad-based URL shortening services, Nick Nikiforakis, WWW 2014, 7-11 April 2014, IW3C2, Seoul, Korea, https://lirias.kuleuven.be/handle/123456789/440951
Secure multi-execution of web scripts: Theory and practice, Willem De Groef, Journal of Computer Security, IOS Press, https://lirias.kuleuven.be/bitstream/123456789/442492/2/flowfox.pdf
A Dangerous Mix: Large-scale analysis of mixed-content websites, Ping Chen, ISC 2013, http://www.securitee.org/files/mixedinc_isc2013.pdf
Web Application Security - Web @ 25 – Preface, Lieven Desmet, Martin Johns, Benjamin Livshits, Andrei Sabelfeld, Journal of Computer Security, IOS Press
Information flow control for web scripts, Willem De Groef, Dominique Devriese, Mathy Vanhoef, Frank Piessens, FOSAD 2014, Berlin Heidelberg, Germany, http://link.springer.com/chapter/10.1007%2F978-3-319-10082-1_5
Monkey-in-the-browser: Malware and vulnerabilities in augmented browsing script markets, Steven Van Acker, Nick Nikiforakis, Lieven Desmet, Frank Piessens, Wouter Joosen, AsiaCCS 2014, 4-6 June, 2014, New York, USA, http://www.cs.kuleuven.be/publicaties/rapporten/cw/CW657.pdf
On the workings and current practices of web-based device fingerprinting,Nick Nikiforakis, Alexandros Kapravelos, Wouter Joosen, Christopher Kruegel, Frank Piessens, and Giovanni Vigna, IEEE Security & Privacy, http://www.computer.org/csdl/mags/sp/2014/03/msp2014030028-abs.html
Standards and related documents
Details

Written by

Linh Nguyen
Publications
Cookieless monster: Exploring the ecosystem of web-based device fingerprinting, Nick Nikiforakis, IEEE Symposium on Security and Privacy 2013, 19-22 May 2013, IEEE Computer SocietyWashington, http://dx.doi.org/10.1109/SP.2013.43
You are what you include: large-scale evaluation of remote javascript inclusions,

Nick Nikiforakis

and

Steven Van Acker,

ACM CCS 2012, 16-18 October 2012 ACM, New York 2012, http://dx.doi.org/10.1145/2382196.2382274
FlowFox: a web browser with flexible and precise information flow control,

Willem De Groef,

ACM CCS 2012, 16-18 October 2012, ACM New York 2012, http://dx.doi.org/10.1145/2382196.2382275
JSand: Complete client-side sandboxing of third-party JavaScript without browser modifications, Pieter Agten and Steven Van Acker, ACSAC 2012, 3-7 December 2012, ACM, New York 2012, http://dx.doi.org/10.1145/2420950.2420952
Bitsquatting: Exploiting bit-flips for fun, or profit,

Nick Nikiforakis

and

Steven Van Acker,

WWW 2013, 13-17 May 2013, IW3C2 Geneva 2013
Web Application Security (Dagstuhl Seminar 12401), Lieven Desmet and Martin Johns, Dagstuhl reports, 1-5 October 2012, Dagstuhl Wadern 2013, http://dx.doi.org/10.4230/DagRep.2.10.1
TabShots: Client-side detection of tabnabbing attacks,

Philippe De Ryck

and

Nick Nikiforakis,

AsiaCCS 2013, 8-13 May 2013 ACM, New York 2013, http://dx.doi.org/10.1145/2484313.2484371
Improving the security of session management in web applications, Philippe De Ryck, OWASP, AppSec EU 2013, 22-23 August 2013 OWASP Hamburg
Towards a Secure Web: Critical Vulnerabilities and Client-Side Countermeasures, Nick Nikiforakis, PhD Thesis, 30 August 2013, KU Leuven, Leuven 2013
BetterAuth: Web Authentication Revisited, Martin Johns, Sebastian Lekies, Bastian Braun, and Benjamin Flesch, Proceedings of the 28th Annual Computer Security Applications Conference (ACSAC '12), Annually ACM New York, NY, USA 2012
PreparedJS: Secure Script-Templates for JavaScript, Martin Johns, Lecture Notes in Computer Science: Proceedings of the 10th Conference on Detection of Intrusions and Malware & Vulnerability Assessment (DIMVA '13), LNCS, Volume 7967, Springer Berlin Heidelberg, Germany 2013
Eradicating DNS Rebinding with the Extended Same-Origin Policy, Martin Johns, Sebastian Lekies, Ben Stock, Proceeding, SEC'13 Proceedings of the 22nd USENIX conference on Security Annually USENIX Association Berkeley, CA, USA 2013
Tamper-resistant LikeJacking Protection, Martin Johs, Sebastian Lekies, 16th International Symposium, RAID 2013, Rodney Bay, St. Lucia, October 23-25, 2013. Proceedings LNCS, Volume 8145 Springer Berlin Heidelberg, Germany 2013
Standards and related documents
Details

Written by

Bert Bos
A few recent publications, which are not (co-)written by STREWS, but may be of interest to the STREWS community.
Study on cryptographic protocols – by ENISA
ENISA (the EU agency for network and information security) published a report on cryptographic protocols. The protocols studied are lower-level protocols, such as TLS, SSH, UMTS and Bluetooth. Higher level protocols, such as HTTP, ofen pass over connections established by such lower-level protocols.
The study especially looks at the way cryptographic methods are used in those protocols, because cryptography that is mathematically strong can easily be applied incorrectly: The same algorithms that works in one protocol can thus fail to protect data in another, or provide only weak protection. The error may be due to bugs in implementations (e.g. the heartbleed bug), but the report looks more specifically at design errors in the protocol (e.g., the padding weakness in SSLv3).
IAB Statement on Internet Confidentiality – by the IAB
The IAB (Internet Architcture Board) published a statement in which it talks about the threats of pervasive monitoring and recommends that all new protocols, at all levels, should use encryption. Encryption combined with authentication is best, but even without authentication, encryption already increass the cost for eavesdroppers. The danger of not taking that route is that the trust of people in networks, already degraded, will degrade even more.
This statement is of course an echo of the STRINT workshop (the joint W3C/IAB workshop organized by STREWS in February 2014), one of the conclusions was exactly that: a recommendation to standards organizations such as IETF and W3C to adopt a policy of encryption everywhere.
Security Collapse in the HTTPS Market – by A. Arnbak et al.
This article (also as PDF) in ACM Queue of September looks at some problems with the certificate system underlying TLS, and thus HTTPS.
Those problems aren't new: The article discusses security breaches that all occurred before 2012 and risks that have been known in the IETF and security research communities for some time. One such problem is the fact that any Certificate Authority (CA) can issue certificates for any domain, even if another CA already issued one earlier. Thus, a single bad CA can put the whole Web at risk.
But the fact that the issues are known doesn't mean the underlying weaknesses in the system have been solved. (That is also the reason they came up again at the STRINT workshop last February.)
The article lists the social and economic reasons why the system is difficult to change. It looks at various attempts by governments to regulate CAs and at some proposed technological solutions, such as Google's Certificate Transparency, but it concludes that the system resists change. The risks to Web security remain high. They even got higher, after the Snowden revelations.
(For some reactions on & criticism of the paper, see the comments on Bruce Schneier's blog.)